Starting this fall, three young Israelis will make San Diego their home for a year to serve as shlichim ("ambassadors") on campus at UC San Diego and San Diego State University.
They are part of a national cadre of nearly 60 Jewish Agency Israel Fellows, outstanding young Israelis placed on key North American campuses to serve as peer ambassadors to the campus community. They play a critical role in connecting the campus with Israel through educational, cultural and social programming. They also organize Birthright trips and support Israel advocacy groups on campus. The program is a collaboration of Hillel and the Jewish Agency for Israel.
Generous support for the 2014-15 Jewish Agency Israel Fellows for Hillel at UCSD and SDSU comes from the Leichtag Foundation, the Koret Foundation, the Israeli American Council, Joseph & Beverly Glickman, Hillel International and the Jewish Agency for Israel.
Meet our three Israel Fellows for 2014-15: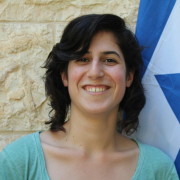 Elinor Levian
, the Jewish Agency Israel Fellow at
SDSU
, graduated with a degree in the History of Africa and the Middle East from Tel Aviv University, where she was involved with Hillel. Elinor has worked as a counselor with the LGBT Rights Association providing support to LGBTQ youth. She also received a prestigious Kriat Kivun Fellowship from the office of the Prime Minister to work on a special project to strengthen the relationship between Jaffa's residents and tourists with City Hall through social media outreach. Elinor served as an officer in the IDF.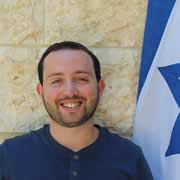 Edi Mesoznikov
, the Jewish Agency Israel Fellow at
UCSD
, graduated from Ben Gurion University of the Negev with a degree in Psychology and Management. During his military service, Edi served as a commander in the Education and Youth corps. He most recently served as Inspector and evaluator at Birthright ("Taglit") on behalf of the Henrietta Szold Institute – the Israeli institute for research of the Behavioral Sciences. Edi is fluent in Hebrew, English and Russian. He loves sports, travel and getting to know new people.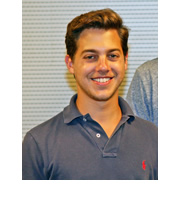 Ilan Ofir
is the first Israel Fellow to hold a new position developed through a unique collaboration between Hillel of San Diego and the US-Israel Center on Innovation and Economic Sustainability (USIC) at the
UC San Diego Rady School of Management
. Ilan serves as a critical resource for Rady students and the UCSD community in learning about Israel's competitive edge and entrepreneurial prowess in the global marketplace, particularly through the Center's Israel Immersion program. Originally from Tel Aviv, Ilan is a graduate of the Ben Gurion University of the Negev where he studied political science and economics. During the summer of 2014, Ilan staffed a ten-week program in which 40 exceptional North American students interned in the most promising and prominent companies in the "Startup Nation", traveled and experienced young professional life in Tel Aviv.