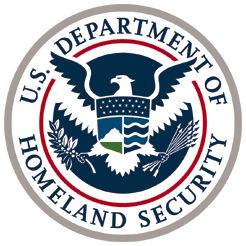 Homeland Security Secretary Janet Napolitano and top US security officials told Jewish community leaders in a conference call Wednesday that they believe there is no imminent threat of an attack on Jewish targets in the US.
"Officials on the call said government and security agencies are closely monitoring intelligence information amid rising Mideast tensions, but confirmed that there are no immediate threats directed at a specific target in the US at this time," said a statement by the Jewish Federations of North America, which co-hosted the call with DHS and Secure Community Network, the group which partners with JFNA to consult with Jewish communities on security.
Napolitano and top officials of the Department of Homeland Security, the FBI and the White House spoke for an hour and "stressed that there is currently no indication of any such threat, and urged the Jewish community to continue to engage in normal activity," the JFNA release said.
A senior Homeland Security official said that Napolitano had been concerned by the level of worry in the Jewish community arising from a number of aborted attempts overseas to target Jewish institutions as well as recent arson attacks on synagogues in northern New Jersey.
Here in San Diego, The Jewish Federation of San Diego County continues to encourage all of our Jewish institutions and their staffs and users to practice good preventive security and to report things, developments and people which seem out of the ordinary.