The Jewish Federation of San Diego on Thursday, Dec. 1, will host its annual "Options" event, the largest gathering of Jewish women in San Diego, with the theme of "Women Changing The World" intended to inspire attendees to engage and make a difference.
The emotional experiences of activism, leadership and commitment of guest speakers Erin Gruwell and Alina Spaulding will provide extraordinary examples of the power of women to change the world. according to Options cochairs Silvana Christy, Alexandra Hirschhorn, and Ilana Umansky.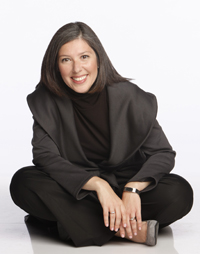 Alina Spaulding
Alina Spaulding is director of communications at the American Hebrew Academy. She immigrated to the United States in 1979 with the help of many Jewish agencies funded by Jewish Federation dollars. Her parents tried to leave the former Soviet Union after her father, an Olympic hopeful, was seriously injured. They were granted permission only when the worldwide Jewish community stepped up.
Erin Gruwell is the founder of The Freedom Writers Foundation. Sheis an activist/teacher whose steadfast commitment to tolerance and the future of education changed the lives of students already hardened by inner- city life. Using books like Anne Frank, The Diary of a Young Girl, she helped kids rethink their beliefs about themselves and the world around them. Her moving, true- life story was portrayed by Hilary Swank in the film Freedom Writers.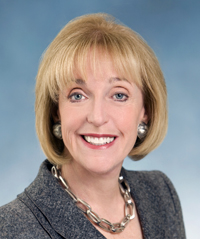 Andrea Oster
The Jewish Federation's prestigious Anne Ratner Award will be presented during Options to Andrea Oster in recognition of the leadership she has brought to Women's Philanthropy of the Jewish Federation of San Diego County.
Registration and reception will be held at 5:30 p.m., Thursday, Dec. 1, at the Manchester Grand Hyatt, One Market Place, San Diego, with dinner and program beginning at 6;15 p.m. The couvert for the kosher dinner is $100, priced at fair market value. Eligibility requirement to attend the dinner is a minimum contribution of $180 to the 2012 Federation Campaign, or, for guests 21 and under, a $36 minimum contribution.
*